DELUGE / GW C300 ELASTOMERIC SLEEVE VALVES

The GW C300 Series of deluge valves are specially developed and designed to provide reliable performance even in the most demanding environments such as those encountered on offshore platforms and in the petrochemical industry. The C300 modular construction allows for a large variety of builds/trimmings, from simple on/off valves to advanced actuated pressure regulating versions. The range of GW C300 deluge valves is characterized by:
Low Friction Loss
Low Cavitation
Low Maintenance
Highly Corrosion Resistant Materials - Nickel Aluminium Bronze / SuperDuplex Cr25 / Titanium
No moving mechanical parts in contact with water
Soft start & stop / adjustable opening & closing speed
Horizontal and Vertical installation
Wafer design for ANSI 150 or 300# flanges
Sizes 3" to 12" / Flow 100 to 45.000 lpm
FM Approval / NORSOK M650
NFPA 15
Categories
The deluge valves in this category all have a means of actuation to control the on/off (open/close) function. Actuation is provided as pneumatic or electrical - or both. These actuated deluge valves come both with and without pressure regulation.
2022 NEW: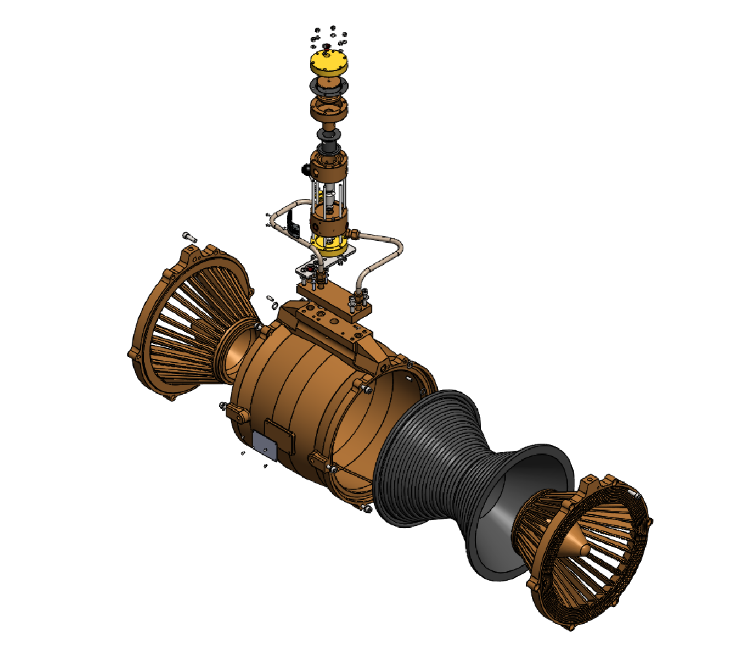 The deluge valves in this category all have a manually adjustable pilot fitted for easy and accurate setting of the regulated downstream pressure. The max. rated inlet pressure is 20 bar - and the regulated outlet pressure can be set in the range 3 to 15 bar.
The GW-S sprinkler series offers high quality, European manufactured, modern compact design, that meet the rigid test requirements set out by the world leading approval authorities. The unique GW PTFE / double groove seal in combination with high end heat responsive frangible glass bulbs guarantee durable operation ...